Web Site Design Process - A Complete Solution
Most Web designers help you design, develop and test your new Web site - but there's more to the process that you may need help with. Before you even preview a site design, be sure that your Web developer understands your goals and your target audience. Is accessibility important to you? Who will come to your web site, and what will they do once they're there? How will they find it? How will you keep the information on your Web site up to date and current?
Diamond Ridge internet professionals can help you throughout the entire process, because we understand that a Web site isn't beneficial for your company if it doesn't achieve your goals.
Diamond Ridge creates your Web site on our proven, 7-step methodology:
Conceptualize Design Develop Test Prepare Launch Maintain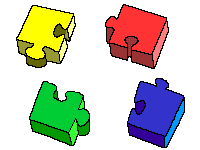 Conceptualize
Even before considering the content of your site, we discuss your goals, your target audience, your business practices and how you expect to maintain your site.
Design
Together we outline the content you want on your web site. We'll suggest sites you may want to link to, and sites that you would like to have link to you. We'll help you select a basic structure for the site and work with you to produce a map, or "storyboard", of the pages. Based on these discussions, we'll provide you with a proposal.
Develop
With your approval, we'll build the pages using HTML, Javascript, CSS, or other state-of-the-art web technologies. We'll even provide you with an address where you can preview your pages and watch our progress.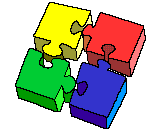 Test
We'll check out your site using a number of different browsers and different computers, and ensure that it works well on the equipment that your target audience is most likely to use.
Prepare
Once you've reviewed the site, we'll publish it to your web server or ISP. This is a great time to double-check your URL and make sure it is correct, and to test the pages in their production environment.
Launch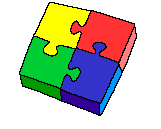 We'll help you publicize your web site, both in promotional materials that you use for your business (business cards, letterhead, newspaper advertisements) and via related web sites, web rings and search engines.
Maintain
You should ideally be able to make simple textual changes to your site (business hours, addresses, phone or fax numbers, e-mail addresses, etc.) by yourself, quickly and easily. Working with your ISP, we'll help provide you with instructions on how to do this.
Of course, should you feel that you need more help, we can establish an ongoing relationship and help you keep your site current.